So yesterday I was looking at a solution for a Linux-related issue I had, and I ended up stumbling across a
page
with some fun things you can do in the terminal, (aside from reading and entering endless lines of code.)
On that page I found this:
"12. Watch Star Wars
This is not actually a command, but a text animation broadcasted at towel.blinkenlights.nl and can be played inside the terminal by telnetting to the server."
"The show begins like this" :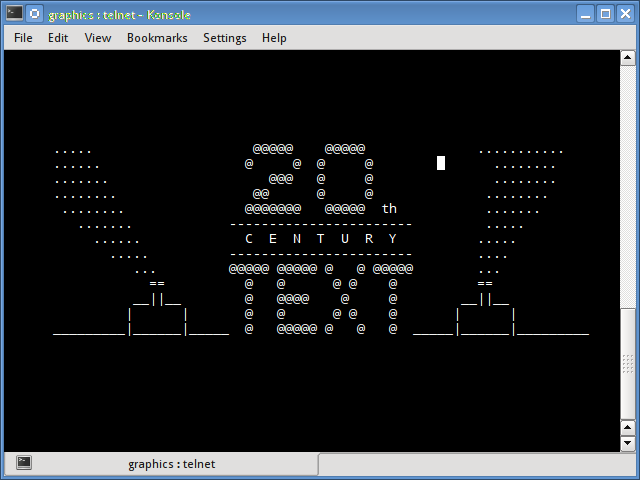 Telnet Client does not come automatically installed on the Windows operating system,
but can be installed with a simple command.
"Open a command prompt window: click Start, type cmd in the Start Search box, and then press ENTER.
Input the following command:
If the User Account Control dialog box appears, confirm that the action it displays is what you want, and then click Continue.
When the command prompt appears again, the installation is complete."
I really enjoyed this, it's pretty cool, hopefully you find it interesting as well